December 2021
PSGB GIANT Raffle tickets still on sale!
The raffle can only be drawn once all 400 tickets are sold! Please visit the PSGB raffle here!
PSGB Winter Meeting 2021
The PSGB Winter Meeting 2021 was held on 7-8th December, which included many exciting oral and poster presentations, workshops, a primate quiz and the Osman Hill Lecture by Prof. Catherine Hill, which can be viewed here.
Interview with Dr Jane Goodall DBE
Council member Dr Lindsay Murray interviewed the world-renowned primatologist and PSGB Patron Dr Jane Goodall alongside The Jane Goodall Institute UK and The University of Chester. View the interview here.
November 2021
PSGB GIANT Raffle is live!
There are so many prizes up for grabs this winter and money raised goes towards the fantastic conservation efforts by Columbian primate organisation, Proyecto Titi. View the GIANT raffle here!
Winter Meeting Full Programme now available:
Please view the full programme for December 2021 here.
Council Meeting
The PSGB Council gathered in November to discuss some policies, the upcoming meeting and Council elections, and lots of other exciting primate-related business!
Trentham Monkey Forest Grant Funding
PSGB is delighted to have received some funding from Trentham Monkey Forest that will be split between the PSGB Conservation Grant (£2,500) and PSGB Research Grant (£2,500). PSGB grant applications will be due on 28 February 2022. Please keep checking our social media and website for further details.
October 2021
Join PSGB Council!
We have a variety of Council roles up for grabs to be elected at the PSGB AGM in December 2021. Further details can be found here. Deadline for nominations is 31 October 2021.
Save the Date for our Online Winter Meeting 2021!
Deadline for abstracts is 6th November 2021 (abstract submission form here).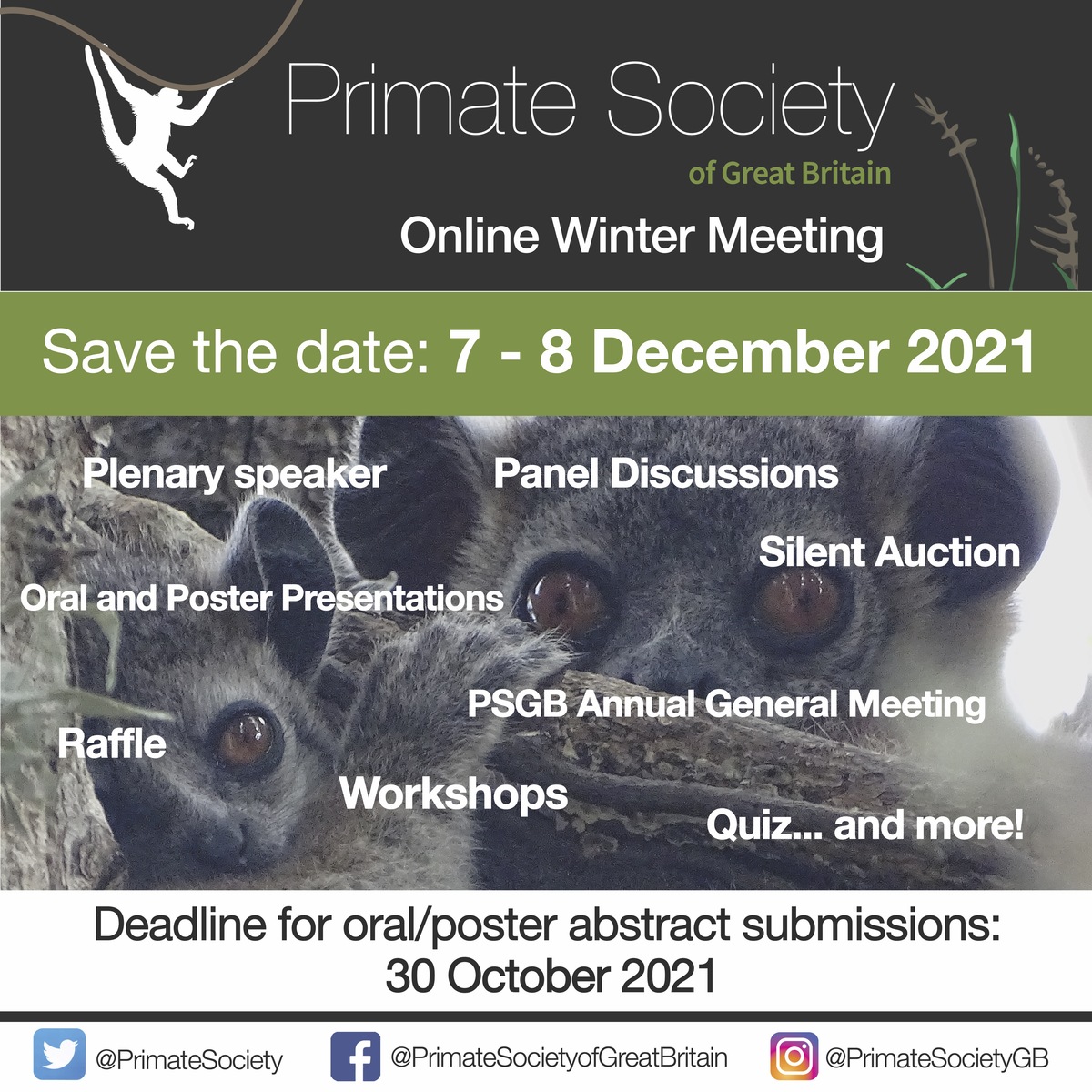 September 2021
Council Meeting
The PSGB Council gathered in early September to discuss the new website, memberships, updates from subcommittees and other business.
July 2021
EEI Subcommittee Meeting
The first Engagement, Education and Impact Subcommittee meeting was held in July which will pave the way for PSGB's public engagement, online presence, ambassador programme and so much more! Learn about the EEI Subcommittee here.
Launch of the new website!
The long-awaited new website is finally here! We hope you are enjoying it. It is a work in progress and will naturally take some time to evolve! Please let us know if you have any difficulties or recommendations for us at [email protected]
June 2021
Online Summer Meeting 2021
The event was held online on Tuesday 22nd June 2021 - over 90 people attended! Please keep checking our website and social media pages for further details of our the next meeting, which will be held in December 2021.
Research Subcommittee Meeting
The Research SC met to discuss greater promotion of Equality, Diversity and Inclusivity, range-country barriers in grant applications and Research Grant mentoring.
Conservation Cause 2021
A reminder to you all that our charitable cause this year is Proyecto Titi, conserving the Critically Endangered cotton-top tamarin (Saguinus oedipus). If you would like to make a donation to Proyecto Titi, please contact [email protected]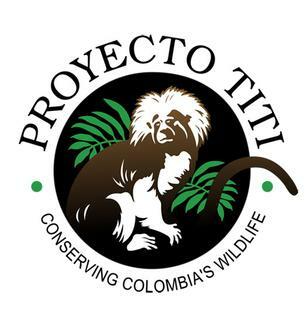 April 2021
Council Meeting
The PSGB Council gathered in April to discuss the new website provider, online Summer Meeting 2021 and other business.
PSGB is on YouTube!
View the lecture by Osman Hill Memorial Medal winner by Professor Leslie Aiello at the 2020 Winter PSGB meeting by clicking YouTube

March 2021
2021 Grants Awarded
The PSGB Council and Working Parties awarded selected primatologists with grants for Conservation, Research and Captive Care disciplines. For more information, please click here.
January 2021
Council Meeting
The PSGB Council held its first meeting in 2021 over Zoom, welcoming several new council members.
December 2020
Winter Meeting
PSGB held its first ever online in December over Zoom due to the Covid-19 pandemic. The event was a great success! The PSGB AGM was held during the event.