Students are at the heart of the Society. We have several awards aimed at acknowledging student achievements (including the new Postgraduate and Undergraduate Primatology Recognition Awards) and try to make meetings as accessible to students as possible. Our 'summer' meetings are typically more student focused. Additionally, we hand out prizes for best student presentation and poster at these meets.
The Student Officer stands as the student representative within the Society council. It is their job to raise student issues and provide information that might be useful to students interested in primatology. If you have any comments, questions, know of opportunities that may be relevant to students, or would like further information about joining the society as a student member, please do contact our current Student Officer, Rachel Blood, for a chat on [email protected].
Presenting at meetings
PSGB meetings provide an opportunity for students to present their work as a poster or spoken presentation alongside established researchers, in a friendly and supportive atmosphere.
Most years, there are small travel bursaries (normally of up to £50) available to student presenters. Student members wishing to apply for a bursary should indicate this when submitting their meeting abstract/registration form. To claim a bursary, receipts must be provided.
Students giving a spoken presentation will be considered for the Charles A. Lockwood Prize. There is also a prize for the best poster presentation. A list of former prize-winners is on the PSGB Medals page.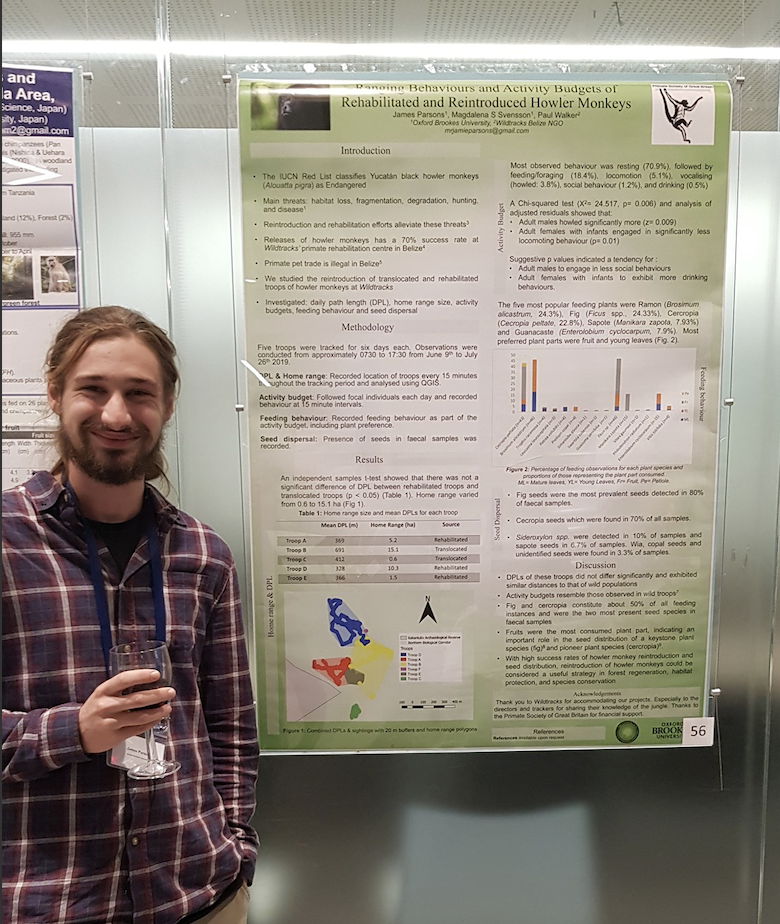 Napier Medal
Every two years, postgraduates who have recently completed a PhD can be nominated for the Napier Memorial Medal.
Click this link for more information. A list of former prize-winners is on the PSGB Medals page.
Student subcommittee
Our Student Subcommittee aims to raise issues particular to students in the Society to better support our student and early-career members. To see who the current subcommittee members are, and to learn more about them, please read here.