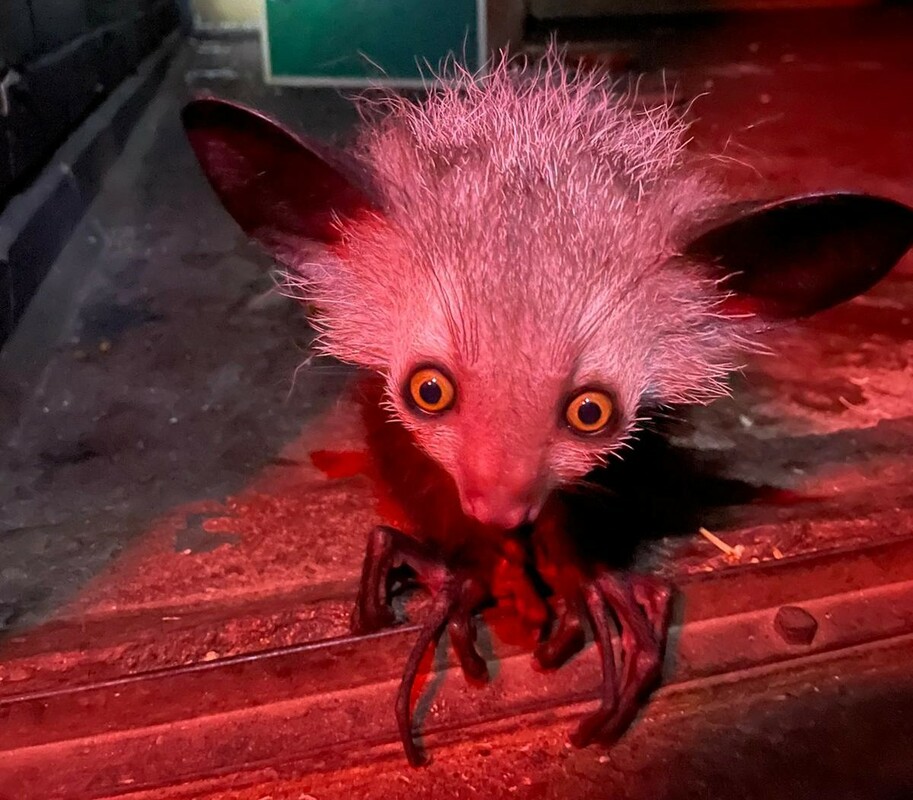 PSGB Winter Meeting - ZSL
This year's winter meeting will be hosted by London Zoo, a ZSL conservation zoo. The meeting will be taking place in the Huxley Lecture Theatre and Barlett room on Thursday 18th & Friday 19th January 2024, so put it in your diaries!
Immerse yourself in cutting-edge primate research, fostering collaboration and knowledge exchange. Engage with leading experts, explore ground-breaking studies, and contribute to the vibrant primate conservation community. Don't miss this opportunity to deepen your understanding of primates and connect with fellow enthusiasts.
GET YOUR TICKETS HERE!!!
Accommodation
Accommodation options for a range of budgets can be found through websites such as booking.com.
Hotels near the zoo include the Best Western (Swiss Cottage) located on 4 Adamson Road, Swiss Cottage, London, London, NW3 3HP. Approximately 30 mins walking distance or public transport. Call 0207 722 2281 and quote rate code: ZSL for a discount on the booking (Fully flexible - Double room, bed and breakfast). Be sure to book early to get the best rates. A credit card is needed to secure your booking.
Alternative hotels include Travelodge (London Marylebone) and (Euston) are situated approximately 35 minutes walk or 30 minutes by public transport.
Travel Information
The conference will be held in the Huxley lecture theatre at ZSL London Zoo. The entrance is located on the Outer Circle, between the ZSL Main Offices (Green ZSL Signpost) and the Nuffield Building (IoZ).

BY TUBE:
Camden Town (0.8 miles)
The nearest Underground station to the Zoo (Northern Line). Once out of the station, the route will take you along Camden Parkway and past the canal.
Chalk Farm (0.9 miles)
(Northern Line) is an Edgeware line alternative to Camden Town station, approximately the same walking distance from the Zoo. This station has lift access.
Baker Street (1.1 miles)
Around a 20 minute walk. Serviced by the Bakerloo, Circle, Metropolitan and Hammersmith & City Lines via Regent's Park. Also Serviced via 274 bus northbound.
Regent's Park (1.2 miles)
The Zoo is an easy walk from Regent's Park station (Bakerloo Line). Once out of the station, cross Marylebone Road and follow the signposts. You can take the 88 bus northbound from nearby Albany Street to halve the walking distance.
BY OVERGROUND:
Camden Road station (1 mile)
London Overground makes travel to the Zoo easy from southwest, north and northeast London. A 20 min walk to the zoo from Camden Road station, or alternatively catch the 274 bus towards Camden Town.
BY NATIONAL RAIL:
Euston (Avanti West Coast, London North-western Railway or London Overground).
If arriving at Euston, the fastest route is to transfer to the Northern Line for Camden Town or Chalk Farm.
Marylebone (Chiltern Trains)
From the main entrance of Marylebone Station walk left to Baker Street then follow Baker Street tube walking directions, or take the 274 bus northbound.
BY BICYCLE:
Cycling to the Zoo is easy. We have a public bike shed located at the East Service Gate. There are also two TfL Barclays Cycle Hire scheme docking stations, one of which is in the small car park opposite the main Zoo entrance.
BY BUS:
88 Northbound: towards Kentish Town. Alight Albany Street at Prince Albert Road.
88 Southbound: towards Great Portland Street. Disembark Albany Street, Regent's Park Barracks.
274 Northbound/Southbound: Get off at Prince Albert Road, then cross the bridge to ZSL London Zoo.
BY CAR:
The most sustainable routes to the zoo are by public transport. If travel by car is necessary, the post code for parking is NW1 4SX. Parking will incur a daily charge. Disabled parking is available in front of the main Zoo entrance and in the main car park .
Have you thought about organising a PSGB meeting?
Please get in contact if you or your organisation would like to host the next PSGB meeting!
Organising a meeting will not only help PSGB, but will also provide you with opportunities to create a partially themed meeting that may have a particular bearing on your own work, or to invite speakers who have inspired your own research. It is also fun! You do not need to have a PhD; postgraduate students are just as welcome. Showing you have organised a scientific meeting will looks great on your CV.
We have guidelines that can help you plan and structure your meeting and a team of experienced people who can provide you with advice.
If you would like organise a future meeting (summer or winter), please contact our Meetings Officer, Shannon Farrington ([email protected]) to talk about what is involved or to be inspired by past programmes from past meetings.