CONSERVATION GRANTEES 2022

Sayantan Das
Improving the relationship between the long-tailed macaques and the coconut farmers of Great Nicobar Island through a Focussed Plantation Monitoring Program.
Similar to many tropical islands, the farming communities in Great Nicobar in the Andaman and Nicobar Islands, India have gradually begun to rely exclusively on coconuts for earning their livelihoods. However, unlike on other non-Asian tropical islands, groups of Nicobar long-tailed macaques (M. f. umbrosus) around palm plantations have also acquired coconut feeding behaviour, which has resulted in a stiff competition and hostile retaliations by farmers.
The ecosystem services offered by macaques as a result of coconut pest consumption are still unknown to farming communities. Therefore, quantifying the overall effect of macaques on coconut productivity and palm health along with assessing the overall economic losses incurred in coconut cultivation by famers due to biotic, abiotic and institutional/infrastructural factors could alter negative attitudes of coconut farmers towards macaques.

Through this project, we will evaluate the complex interface of humans and macaques in context to palm plantations in collaboration with farmers and, in the process, hope to promote the values of coexistence and biophilia among the island dwellers.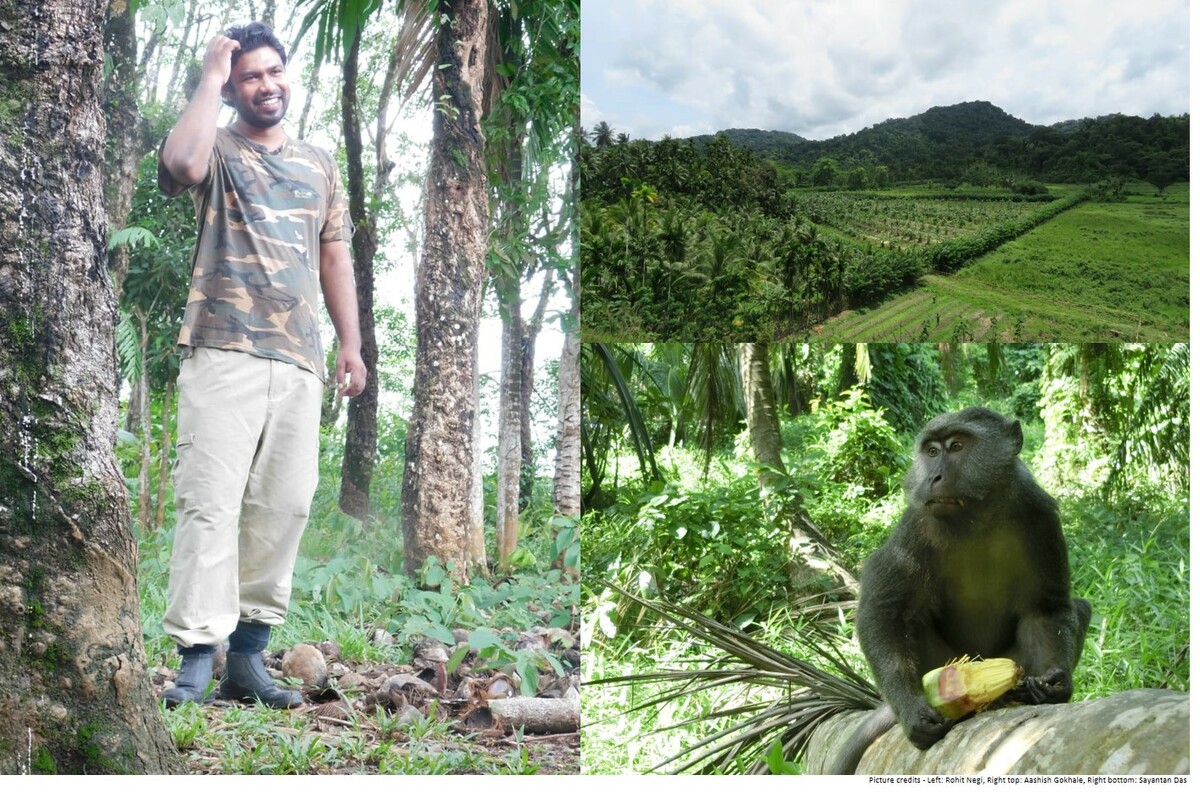 Photo provided by Sayantan Das, with permission.

Tanvir Ahmed
Setting conservation priorities for Phayre's Langurs in Atora Hill Reserve Forest, northeast Bangladesh.
The Phayre's Langur (Trachypithecus phayrei) is an Endangered primate, facing silent extinction due to habitat loss and hunting. While investigating the species status in northeast Bangladesh, Tanvir and his team discovered a previously unreported population in Atora Hill Reserve Forest. This project will examine the species' population and associated threats in the new site to highlight the conservation priorities.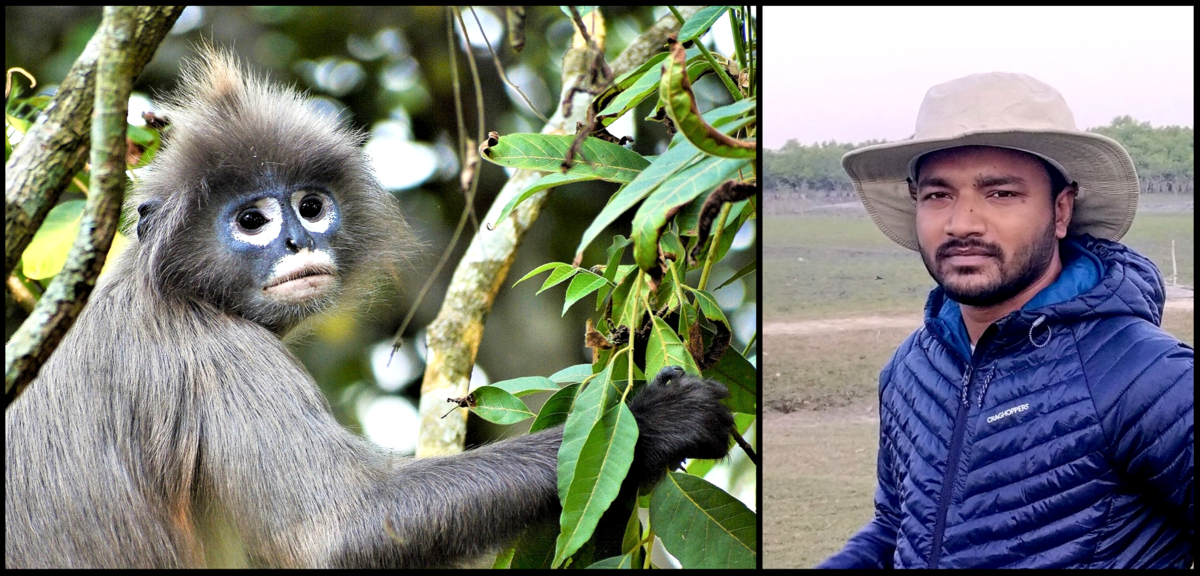 Photo provided by Tanvir Ahmed, with permission.
Tekou Ngunte Herve
Integrated project for the community conservation of mandrills and other primate species for the safeguarding of the biodiversity of the Campo Ma'an National Park.
Poaching is a threat to the fauna of the Campo Ma'an National Park in Cameroon. According to park rangers, many primates, including mandrills, are killed each year. The species Mandrillus sphinx is classified as Critically Endangered on the IUCN Red List. The numbers of collected mandrills and other primate species are constantly increasing. To circumvent the serious risks of deforestation of their habitat, forest degradation and disappearance of the mandrill, Hervé TEKOU and his Organisation OSC Association pour la Promotion d'un Environnement Vert (APEV) will initiate the community approach to the conservation of the biodiversity of mandrills and their habitats, which are beneficial to both humans and mandrills.
Project awarded Born Free Foundation funding.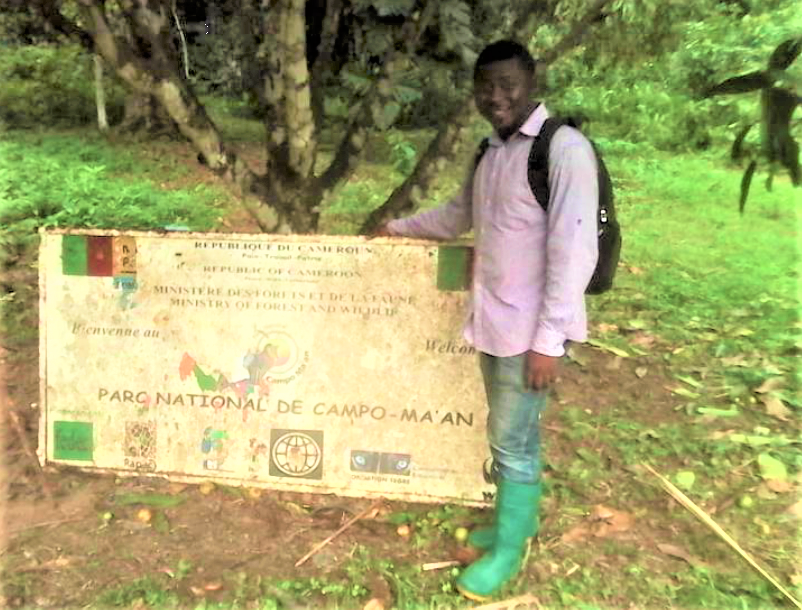 Photo provided by Hervé TEKOU, with permission.

---
RESEARCH GRANTEES 2022
Terita Deare
MSc project, University of Exeter,UK. Ethanol consumption and feeding ecology of the Northern Yellow-cheeked Crested Gibbon in Veun Sai-Siem Pang National Park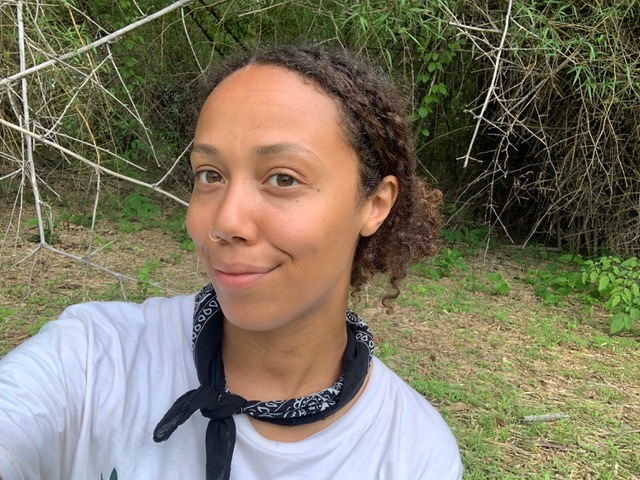 Photo provided by Terita Deare, with permission.
Anna Bowland
MSc by Research project, University of Exeter,UK. Apes Anonymous: western chimpanzee (Pan troglodytes verus) frugivory and associated ethanol consumption.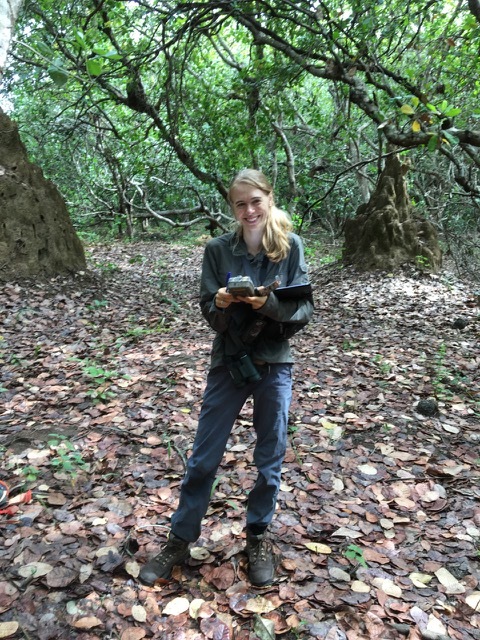 Photo provided by Anna Bowland, with permission.

Jack Hardman
PhD project, University of Newcastle, UK. Space use and movement ecology of invasive green monkeys, Chlorocebus sabaeus, on the Caribbean Island of St Kitts.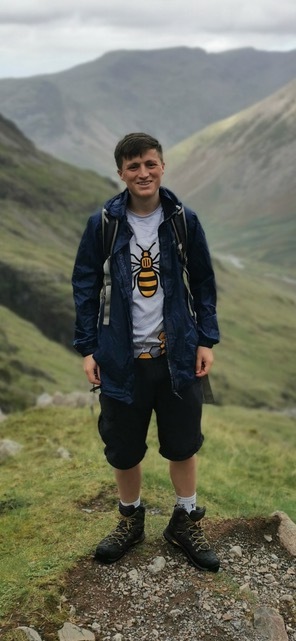 Photo provided by Jack Hardman, with permission.

Gabrielle Bueno
PhD project. UT Austin, Texas,UK. Micronutrient Supplementation by Reproductive Female Verreaux's Sifaka (Propithecus verreauxi)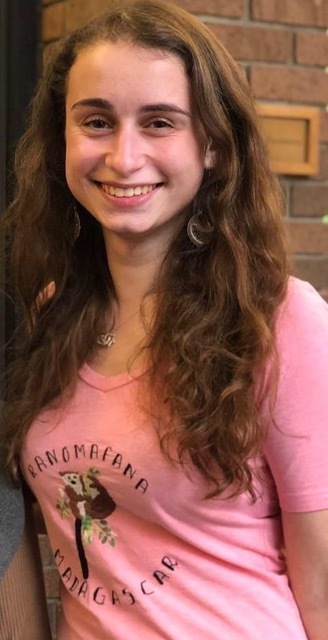 Photo provided by Gabrielle Bueno, with permission.

---
CAPTIVE CARE GRANTEES 2022